online payday loans easy approval
Hair Transplant Unlike any Other
–Cosmetique pk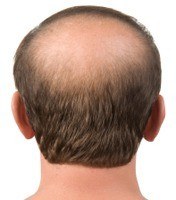 The fear of being noticed; pinpointed as someone who just couldn't live with their given head of hair…
Whatever your hesitation may be, consider it a fear of the past.
Because the ultra refined follicular unit hair transplant is taking all guesswork out of the process, providing a look so natural it is undetectable even under close examination.
The difference from existing measures?
Hair Transplant Pakistan
Specifically, the average follicular unit hair transplant simply can't achieve the high density that the ultra refined process can. So, while patients may achieve a natural looking head of hair with standard measures, patients may have to undergo ensuing surgical sessions to achieve the full and complete look the ultra refined process provides.
In summary, the ultra refined treatment provides:
Unparalleled hair density in what usually involves multiple surgical sessions.
Expedited healing and very little resulting distress in the graft recipient area.
Distortion-free transplanted areas with little to no visible pitting.
Natural look and feel, complete with proper angulation and expected direction of transplanted hair.
Plus, it's not only heads of hair that require transplants. While many hair transplant surgeons are unable to perform such specialized procedures, we specialize in eyebrow and eyelash operations as well.
Our goal is to be the Gold Standard of skin care and cosmetic surgery in South Asia. I personally see every new patient who visits our clinic. I am Board Certified by the American Board of Dermatology, American Board of Internal Medicine and American Academy of Cosmetic Surgery. These are exceptionally difficult degrees and fellowships to earn. These credentials attest & ensure that you, the patient, is in the best qualified hands. I returned to Pakistan after spending more than 15 years in training, teaching and practicing the art and science of Dermatology and Cosmetic Surgery at some of the finest institutions in the United States. My passion was to provide the same highest quality of services in Pakistan that we were used to generic viagra usa provide in America. And, Alhamdulillah, we have been able to achieve that goal. The love and respect given to us by our ordinary patients as well as the Crème de la Crème of politics, sports, media, education & business of Pakistan and abroad, is very near and dear to our hearts at Cosmetique®. Most importantly, many highly acclaimed and top-notch doctors trust their and their family's skincare and appearance enhancement with us. Being doctor's doctor is not easy but is self rewarding. Rest assured that the trust and faith that you put in us will always be protected with our utmost efforts to provide you with the skin care and cosmetic surgery at par with the most advanced centers in the world. Please take a moment to explore our website. Our philosophy is simple…Doctor's Qualifications Count and Quality Matters. After all, at Cosmetique®, our goal is to make you look good and feel confident with a beautiful YOU." ….
Hair Grafting Made Easy
– Cosmetique pk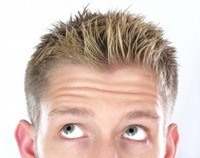 Each day that passes allows for advancement in processes and improvement among existing procedures. Large plugs that were the standard decades ago have been replaced with today's tactics; methods that have not only improved the resulting naturalness and fullness of the transplanted hair, but have increased patient satisfaction and resulting confidence in the end.
Reason being, transplant success relies on grafting and the resulting density – today's micro surgical blades enable hair transplant surgeons to make more, smaller, graft incisions in a given area than ever before.
The by product? An incredibly full-looking head of hair – after only one surgical session. Not to mention benefits of expedited healing and absences of visible skin distortions that just weren't expected before.